Gold Threader Hoops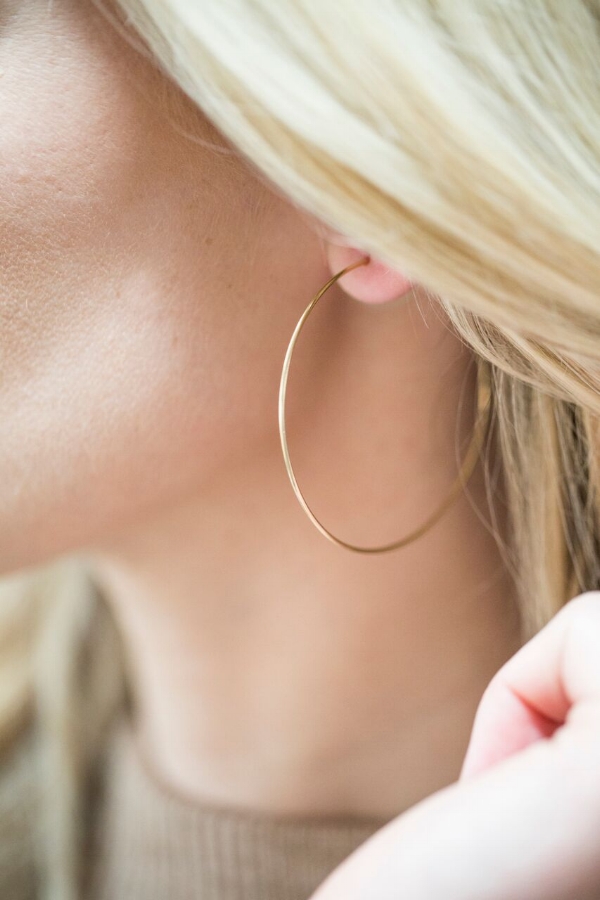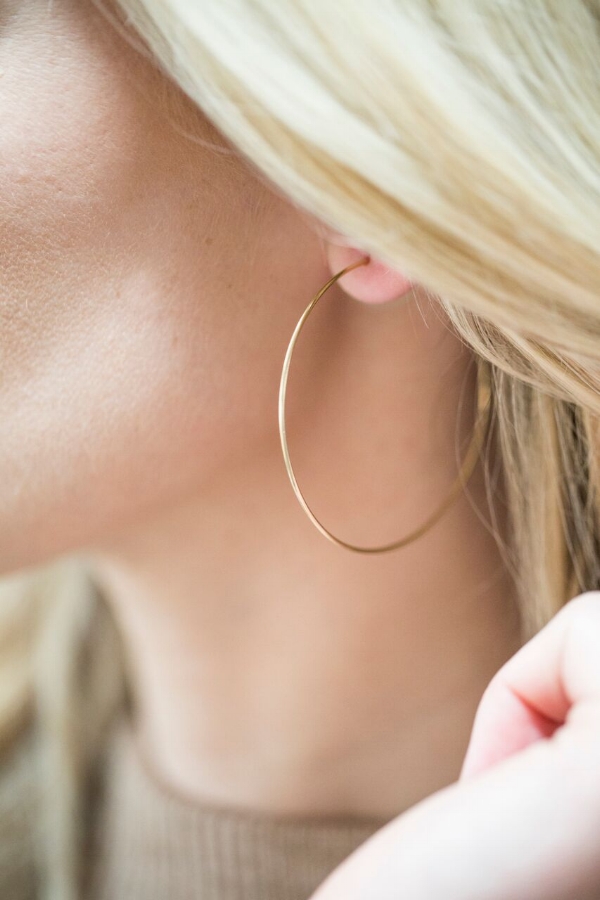 Gold Threader Hoops
Meet the 14k gold delicate threader hoops.
The perfect subtle hint of gold in a 1" or 2" (measured across inside) hoop with a T-style back. No lost earring backs or worrying your hoops will get pulled out. Simply thread the end of the hoop through the back of your ear forward and wind around until it sits resting with the T back behind your lobe.
These are the hoops that dress up any outfit, and add a little subtle sophistication to your style.
Available in limited runs, these hoops will be here today and may be gone tomorrow.
Solid 14k gold in .9mm width. Delicate but sturdy, please gently care for your hoops and clean gently with the included polishing cloth. Returns and exchanges available within 14 days of receiving your order for a refund of merchandise amount only.